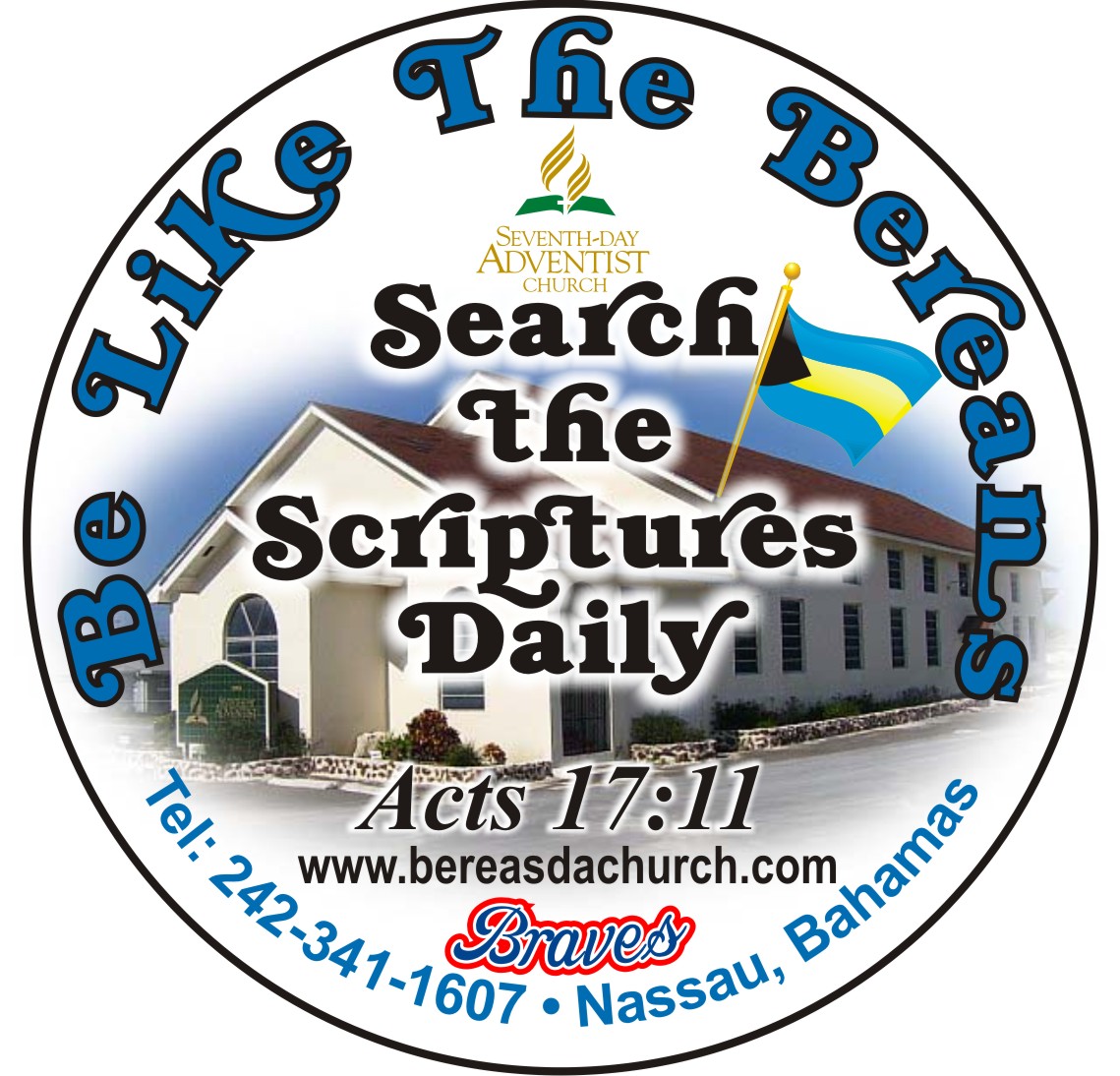 Visit Berea SDA Church on
Baillou Hill Road South
Come Celebrate with us!

View the Anniversary Slideshow here

Click to view the Anniversary Concert

Conference Calendar of Events
The Bahamas Conference Calendar of Events for 2018.


The Logos
Official Weekly Newsletter for the Bahamas Conference
UPCOMING EVENTS
Father's Day Celebration - June 17th
Camp Meeting with Mark Finley - June 24th-30th
Bread-making Class - June 24th
Independence Day Emphasis and Community Guest Day - July 7th
Pulpit Exchange - July 14
Camp Refresh - July 15-22
Deacons' Ordination Service - July 21st
VBX Sea of Miracles - July 23rd-27th
Children's Ministries Emphasis - July 28th
VBX Finale - July 28th Afternoon
Church Picnic - August
Bus Ride for the Elderly - Sept. 2nd

Worship Times
Sabbath School - Sabbath, 9:10 am
Divine Worship - Sabbath, 11:00am
Adventist Youth Hour-Sabbath, 1 1/2 hours before sunset.
Prayer & Praise - Wednesday, 7:00pm